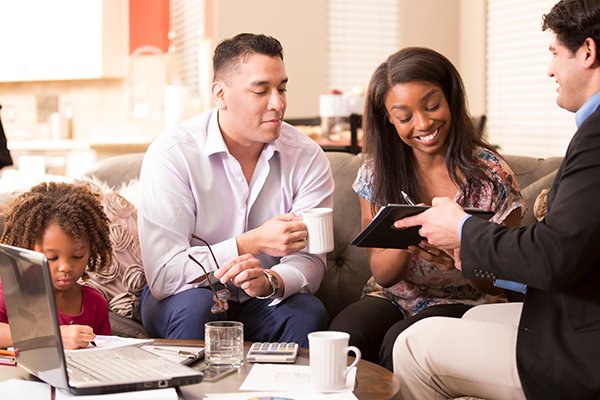 At Blue Dot Real Estate, we are a team of professionals offering the personal touch of traditional real estate brokerages backed by innovative technology and a full-time support staff to guide you every step of the way. We're perfectly positioned to get results: the home of your dreams. Let us show you the difference.
A national effort dedicated to you.
Our relationship with you is not only agent-buyer, Blue Dot real estate is also a national, full-service brokerage with a full-time support staff seeing to it that your experience is everything you expect and more. Your local Blue Dot agent has the knowledge of your desired market coupled with the collective power of a national team of agents and staff.
Perfectly Positioned
Thorough, results-driven home buyer guidance. Our experienced agents are masterful negotiators, keeping your purchase moving along in the direction you need. Your agent will:
Stay focused on your desired outcome: the home you want, the price you need, and a smooth transaction.

Let you know if and when it may be best to walk away. We're with you until you have a home you feel good about.

Inform and guide you through every step of the closing process, including earnest money, costs, third-party fees, and items you may want to factor into your move-in budget.

Discuss the particulars of your new neighborhood's HOA (if applicable)

Point you in the direction of where to find reliable service providers for insurance, maintenance or repairs needed after you sign.
Think of us as your transition concierge.
If you are moving to a new area, or it's been a long time since you've had to move, we know there are more people involved beyond the buyer, seller and transaction team. You have to move! That means finding movers, packers, gardeners, utilities and more. Our relationship with you doesn't end the moment we hand you the keys. We share the inside scoop on the best your new neighborhood has to offer, from the area's favorite place for late night ice cream to the best dentist or car mechanic. Reach out with questions!