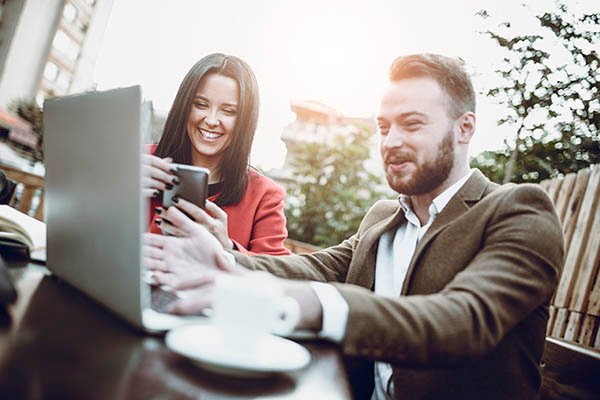 The most important part of a real estate transaction, we won't keep you waiting. With real-time offer details readily available, we keep you in the loop at all times and never leave your side through the purchase process: counter offers, concessions, inspection, appraisal, and signing. We're with you all the way.
On-demand updates
These are the notices you want to receive immediately: Congratulations, you have an offer! But now what?
As you know, timing is everything when receiving and responding to offers. With Blue Dot Real Estate we enable you to get text notifications immediately when an offer comes in. On-the-go updates and document delivery, as well as electronic signatures, are all part of our transaction management system. Our goal is to establish fast closing without sacrificing necessary details, assure confidentiality, and a no-details-missed policy that aids in the prohibition of delays and anything that could cost you extra money.
With each listing, we create an integrated scheduling of inspections, appraisals, insurance/title documentation at-hand, keeping the transaction on-time. We want to make lifetime customers, not just transactions.