2016 saw Seattle-Tacoma area home prices steadily rising, and 2017 is shaping up to be no exception. What does that mean for investors, and what are the Seattle-Tacoma area market trends for 2017?
Seattle-Tacoma Area Market Trends
Seattle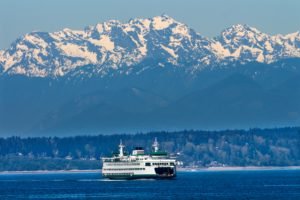 Seattle market trends show an increase of $30,000, or 6%, in median home sales over the previous year. Competition for investment properties has taken an interesting turn, as Seattle has become the number one U.S. market for Chinese home buyers. These buyers tend to come in with all-cash offers, and that's been contributing to the upward tick in home prices. Some of these investors are moving into the homes, but many are buying them and either renting them out or leaving them empty. The West Bellevue, Medina and Mercer Island areas have seen the biggest bubble, with home prices jumping 125% in the last five years.
That's not to say there aren't any lower priced homes to be found, the "deals" are going to be in other parts of King County, and don't leave out the condominiums on the REO market as well.
Tacoma
Pierce County is a different market. Don't count this South Puget Sound area out for finding bank-owned homes with profit potential. Tacoma real estate saw a 10-13% gain on median sales price (Aug 2015-Aug 2016) which far out-paced the national rate of appreciation. The city and surrounding areas offer some of the outdoor and cultural perks of closer-in Seattle, but without the Seattle housing price tag to go along with it. This makes the Tacoma area more affordable for those with moderate incomes. Rent rates in the same area rose nearly 40% over two years. For rent-weary potential buyers, Tacoma offers some starter-home gems.
Tacoma-Pierce County has also seen more out-of-state investors buying up homes in the area – up threefold since 2006 – the bulk of which are owned by investors in Texas. Because of the rapid appreciation in the area and the rising rents, these LLC's are turning a healthy profit.
2017: Looking Ahead
Seattle and Tacoma look to remain very desirable markets in the coming year. And while predictions are that home prices will continue to rise, with a possibility of the trend cooling off over the next year, with gains being smaller than what's been seen in the previous few years. However, it's still a very hot market to jump into with investments looking strong for the near future.
FHA Mortgage Limits: 2017
While the Seattle-Tacoma area market trends lean toward investors, home buyers are still very much in the picture. The mortgage lending limits were updated by HUD for Washington State – it's always a good idea to familiarize yourself with what's changed. Take a look at the 2017 FHA mortgage limits on HUD.gov.
With more than a decade of full-time professional management and marketing of bank-owned homes, we are your REO agents. Contact us and get your assets sold…fast!